Westfield Kitchen Cabinets
Are you ready too upgrade and enhance your kitchens appearance while adding value to your home at the same time?  You can upgrade with style just by getting some Westfield kitchen cabinets. Whether you are doing a complete kitchen remodel or just want to give your kitchen a much needed "face-lift" the experts at Modern Millwork Kitchen & Bath Studio can point you in the right direction. Modern Millwork Kitchen & Bath are simply the best company for your Westfield kitchen cabinets.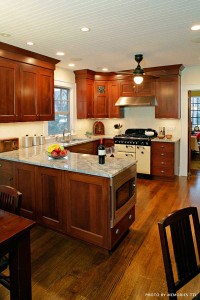 Modern Millwork has earned the reputation for outstanding interior design, full service construction, and uncompromising customer service. When choosing which Westfield kitchen cabinets are right for your home all the choices can be intimidating. We offer a large number of styles, types, materials, and accessories to enhance your Westfield kitchen cabinets. Your Westfield kitchen cabinets can account for more than one third the total cost of your kitchen remodel. Make sure that you are selecting the best Westfield kitchen cabinets for your space.
There are many decisions that go into designing your Westfield kitchen cabinets. We have the expert designers and craftsmen to create the vision that you have for your new space. Everything from woods and finishes, to custom options, and all the numerous accessories we have to offer. Are you looking at an Italian style kitchen or perhaps Contemporary is your style, whatever the style we have your Westfield kitchen cabinets to match your theme and style. Some of our most popular woods we use for our Westfield kitchen cabinets include elm, bamboo, hickory, pecan, birch, walnut or cedar.
Give Modern Millwork  a call today at 973-759-5943. Let us help you find the kitchen cabinets that you have been looking for. You want something that will be attractive, functional and durable you won't go wrong with Westfield kitchen cabinets.
TAG:  Westfield Kitchen Cabinets